Welcome to NadiyaShah.com Astrology Horoscopes, Monthly Horoscopes, Videos & More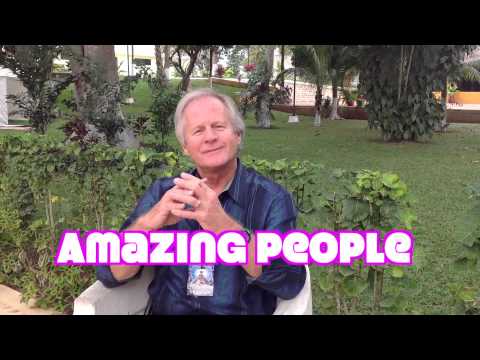 Watch WebTV Episodes from Seasons 1, 2 and 3
Happy Mother's Day! We start this week off honoring all mothers--symbolizing birth, creation and manifestation of life in the world. We may live in a patriarchal society now, but woman as a Goddess figure was central to humanity's worldview thousands of years ago. Today, pagans venerate and honor the sacred feminine. The word "mother" has its roots in the word "matter" which ties together the material world and mother denoted in our reference of our world as Mother Earth.
The words "I love you," a hug, heartfelt quality time, a nourishing and nurturing meal together, and fresh, fragrant flowers each honor the essence of motherliness in our lives.
Mother Earth is in full blossom now as the Sun moves into the third decanate of Taurus. The strength of the earth element is with us. We each feel best when we embody our sacred connection to nature and the earth now.
With Mercury and the Sun together in Taurus, we do well to be more mindful to how we think about materialism and nature. Eating organic foods, mindfully approaching how your food becomes your body and influences your mind is important now. Of course, "you are what you eat."
It's more than just that though--we are all part of a bigger picture beyond just our immediate bodies and environment. We do not live in a bubble (though some of us like to take the easy way out by thinking we do). Being conscious of how your food choices, and thus what you support through the money you spend, affects the bigger picture. Your choices affect the world. If you turn a blind eye and purchase GMO foods and those covered in pesticides, you are influencing more than just your own body. You are influencing the world and the future of our planet. Where you put your money is a vote for what you want, accept or allow in the world and contributes to encouraging that occurrence to continue into the future.
If you didn't know about Monsanto seeds here's food for thought: Monsanto sells seeds which grow infertile plants, which means farmers can only produce one generation of plants from the patented GMO seeds they buy from Monsanto. In other words, the seeds from those plants are born inert (dead) and can not grow future plants. So, farmers must buy the seeds for their next crop from Monsanto again and again. Why do farmers buy from Monsanto in the first place? Well, it's becoming very difficult now for farmers to not buy from Monsanto as they have encroached so heavily on the market as a monopoly, it's becoming unavoidable. Luckily, in Europe, some countries are now banning Monsanto seeds. This is just the tip of the iceberg. If you would like to learn more about this subject a collection of videos can be viewed on the SL forum.
With Mars in Taurus now too, it's natural to be passionate about such concerns that affect our world. Coupled with the fact that Mars is now reaching out to Saturn, they are tying together the importance of seeing what's hidden in our world and becoming responsible for our actions and acknowledging the consequences.
Venus in Gemini and Neptune in Pisces are connecting. Wind and water refresh the senses and bring pleasure. Daydreams can bring us out of a funk and help us see beauty in the natural world. Don't be afraid of getting wet. A little rain is good for the mind, body and soul. Flower gardening is a joy this week.
Mid-week is the perfect time to get your mind in gear. Being quick on your feet, thinking fast is exhilarating. Brushing up on your vocabulary is fun. Read the dictionary and seek out new ways to enjoy language. Venus nearby encourages the beauty of poetic words to reach to the heart.
Near the end of the week spontaneity opens doors. Let go of fear and let your heart do the talking. The weekend is also a good time to have a meaningful conversation that is spiritually inspired and uplifts your mood. Visualize your dreams. A vision board designed from your inspirations will reach into your subconscious and plant seeds for awakening you to realize your potential. The practicalities can be put into place later. Brainstorming supersedes concrete action now. Your thoughts and words are magical keys to manifesting a future reality.
This week is touched by responsible action. Don't be afraid to ask for what is fairly yours. You know your value and that you're worth it. Give your time and effort the acknowledgment it deserves.
Self-esteem can be found when you are grounded. Explore your self-talk now, and how you perceive yourself. Confidence comes from knowing what you want in life, and why you want it. Honest clarity about how your actions affect the bigger picture in the world is essential. A holistic, earth centered perspective of life helps you journey through the week with a stronger sense of self-assurance and purpose. Your karma is your design and depends on your willingness to be aware of how you influence existence while you are here on earth.
Open the windows, go for a walk, get your hands dirty in the garden. Remember to take time out for yourself to unite with the earth element this week. You have the potential to have a powerful awakening this week born from the material world.
follow us @symbolicliving and on Google+
This forecast has been written by Symbolic Living and shared in conjunction with NadiyaShah.com
© SymbolicLiving.com
Visit us at SymbolicLiving.com, browse the site, visit the forum, poke around and be nosy. That's what it's there for.