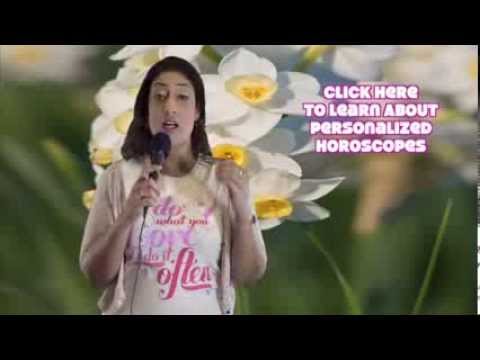 After the intro, you can to jump ahead to watch the horoscope for your sign with the following time stamps: Aries: 5:17 Taurus: 6:10 Gemini: 7:44 Cancer: 10:05 Leo: 11:36 Virgo: 13:56 Libra: 16:09 Scorpio: 17:29 Sagittarius: 19:57 Capricorn: 22:25 Aquarius: 23:58 Pisces: 25:41
Weekly Astrology Horoscopes March 10-16, 2014
Written by Symbolic Living (updated on Mondays)
*Click here to read the rest of this week's horoscopes: Aries, Taurus, Gemini, Cancer, Sagittarius, Capricorn, Aquarius, Pisces…
Leo: It's natural to disagree and argue with people. Everyone is different. It's normal. People simply don't agree on everything. Maintain healthy boundaries that feel comfortable now. Knowing that everyone has something private they'd like to keep to themselves, be compassionate and understanding if a secret comes out. Your curiosity may get the best of you, but if you can talk to others with a balanced approach you'll receive the information in a more open, friendlier manner.
Virgo: Sometimes things need to be said. Life can become messy when things are not said. This is a time to take your power back instead of pushing things under the rug. But you need to be sure that what you say is heard, and that requires you to use your brain before speaking so you don't push people away. Make sure you find a respectful way to get your message across, so that the future is better because of it. Say it right and you'll feel good by the end of the week.
Libra: Patience and hard work will help you become debt free. Most people are stuck at the lower end of the system, constantly giving away their money to the bank. Most people want everything now, but just look at the mess it puts people in for things they really don't need. Marketing convinces people to want so much that they go into an endless cycle of debt. Is that how you want to live your life? Start making smarter choices using your willpower and you'll be happier.
Scorpio: A certain part of society teaches us to be self-conscious and ashamed about ourselves for various aspects of our human qualities, including the way we look and act. If there are things about yourself that you are uncomfortable with, it's a good time to ask yourself, "Where does that belief come from?" This week you get a chance to talk yourself into liking yourself better because you know the truth of who you are and you're worthy of care and respect.
*New – Latest Astro Updates by Symbolic Living here.
*Click here to read the rest of this week's horoscopes: Aries, Taurus, Gemini, Cancer, Sagittarius, Capricorn, Aquarius, Pisces…