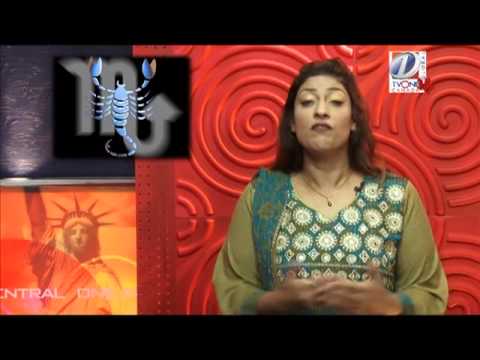 Weekly Horoscope August 18-24, 2013
Welcome to another week. This week we give you insight into what's in store for each sign. Be sure to not only read your sun sign, but also your ascendant sign and your moon sign.
Written by SymbolicLiving.com
Full Moon in Aquarius August 20, 2013.
Aries: People in your life make you feel cared for and loved in simple ways and sometimes by surprise. Certain words may stand out and make you feel lit up inside. You may also be introduced to a new concept or idea from the field of arts and entertainment where you find inspiration. What is beautiful appeals to you now. Someone you know may help you feel balanced by asking you to do something leisurely. Don't say no to that visit to the beach, it will reawaken your love of the simple, finer moments of life. Later in the week spend some time making a plan.
Taurus: Your vision for your life inspires you this week. You have so much potential. Let go of the habits that you know are just drawbacks to your overall aspirations for yourself. You deserve better. Let yourself feel empowered by a destiny you know you can pursue if you focus and give yourself the nod of worthiness. If you have the chance to unwind you'll get comfortable inspiration and feel in your element if you change your pace by going a little retro and enjoying good old fashioned entertainment. Black and white films have a magical, down to earth, cosy feeling that will boost your creative thinking and give you ideas you'd never think of otherwise.
Gemini: Your philosophy of life influences your emotional well being this week. Though you love to use your mind, you also feel things in your heart like the rest of us. Thinking about the meaning of your life in terms of how you are a force in the world and can command the stage brings you a step further towards your goals. Sharing your ideas with confidence will help you see yourself in a better light and will give you an emotional boost. If you feel the need to recalibrate your thoughts, take in a movie or a theatrical performance. This will help you feel comfortable in your own skin and consequently your mind will be on target at the end of the week.
Cancer: You don't need to be hypnotized for someone to tell you what you need. You already know. There's no harm in asking for what you want. Now, it's actually empowering because it proves to you that you know where you stand. You've got lots of luck on your side now so don't hesitate. Putting your request out there helps you open up to trusting that your needs and wants are worthy of being acknowledged. Let others know what you know you're good at so they too will associate you with those same qualities with greater articulation. This opens the door to greater self-understanding. Journaling and organizing your ideas is a good exercise for you now.
Leo: Your one on one relationships get the spotlight, especially in the first half of the week. You may feel there is a bit of tension that needs to be looked at more closely. Overdramatizing will turn up the volume. The inner rebel may try to show his face so hit the mute button and bite your tongue. This all is part of a bigger picture to help you know when space is needed and how the buttons are pushed and released. Your understanding of relationships will grow up which puts you on a better footing. As the week progresses you'll see how analyzing affects your connection to others, and realize that judging is a habit worth releasing. Head out for a walk in the sun to shift your energy for the better and to clear your mind.
Virgo: You get supercharged this week. Not only does the Sun bring the light to shine down on you in all its glory, but Mercury is also going to be at home with you. You get light bulb moments, your mind is sharp and you're ready to get yourself on track in mind and body. Your well being gives you the proper foundation to clearer thoughts at the beginning of the week. Yoga is the perfect way for you to embody real mindfulness now. You'll have deeply profound insights as the week begins, and they touch you emotionally. Having a cleansing, self-awareness routine early in the week will set you up for real clarity of thought as the weeks ends. You get a chance to master your whole-self this week. Take advantage of it.
Libra: Being creative, having fun and living with the wonderment of child's mind as the week begins is sure to put you in a completely different, enlightening frame of mind. The importance of loving life and the people in your life may dawn on you as a grand awakening this week. The desire to use your life to ensure others enjoy life will strike a chord. You may understand the concept of fathers and fatherhood with new appreciation this week. An example of a good father figure may show up inspiring you to see masculine qualities of humanity in a more respected way. At the end of the week spiritual concepts on your mind light up your desire to connect with the collective. Your dreams may be markedly vivid as the week closes. Pay attention to the symbolism that speak to you.
Scorpio: Your gut instincts awaken in the early days of this week. Relaxing in the comfort of your home gives you a chance to tap into your intuition. The visceral quality of your intuition helps you set the stage for how your mind is able to focus and make better decisions later in the week. It will also help you be more sensitive to understanding how your pursuit of your goals impact not only you, but those around you. Drink plenty of healthy fluids to help clear and balance your energy. Luxuriate in the shower or bath to calm your energy and reduce stress so your psychic and unconscious self can emerge with greater ease and assist you in your conscious choices.
Sagittarius: You've got it as good as you think you've got it. The mind really does influence your experience of the world. You do have an auspicious energy around you now. Though the trials and tribulations of life are real at varying degrees for everyone in life, how we think about and react to our environment and circumstances determines so much of our quality of life. This is a time for you to seize the day with a positive attitude and live for adventure. Short outings will shift your thinking and give you new perspective. Hang out with those who have similar interests and goals and you'll feel balanced. Joining an art class is one way of giving you an outlet that releases tension. Don't hesitate to give someone a heartfelt hug.
Capricorn: Your luck may not be so obvious but it is stirring below the surface. The early part of the week may surprisingly give you a stronger sense of security. Whether you get an extra financial bonus or you find yourself getting support from someone emotionally, you have the chance to feel more firmly rooted now. The earthy quality you love makes you feel warm now. The sunshine as we slowly wind down the summer gives you the energy you need to feel more in tune with the cosmos. You may have a more creative and balanced view of your lifelong ambitions and your accomplishments. This will help you determine the best, next steps in your planning that are aligned with your personal philosophy and vision for your life as the week ends.
Aquarius: Every chapter of life is another page in the book you're writing. A chapter begins on the next page and follows the previous, just one page away. So life does change, but like the chapters of a book, we do not erase our past. Those previous chapters, on those previous pages are important to the overall story. The next chapter is not a complete change, it's just the next step. You can however, decide how this next chapter is going to change the story and thus the rest of the book. You are the author after all. Your intuition kicks up a notch at the end of the week, helping you plan your next steps. It's time to be inventive. Your true self wants to shine.
Pisces: The week begins with a dreamlike quality. You want peacefulness. Your energy needs that spiritual quality to feel most like yourself. Your inner world shows you the path to take to transform your habits dramatically. Meditation is going to be a very key area to focus on as the week comes to a close. Talking to friends about the changes you are planning to make in body and mind will build kinship and give you feedback that helps you go forward with greater confidence. Your identity and habits are going through a shift. People will see you in a new way. Document your dreams and your intentions in the real world in your journal. It will help you see yourself with greater clarity.
Enjoy our Horoscopes?
follow us @symbolicliving and on Google+
This forecast has been written by Symbolic Living and shared in conjunction with NadiyaShah.com
© SymbolicLiving.com
Visit us at SymbolicLiving.com, browse the site, visit the forum.