Weekly Aquarius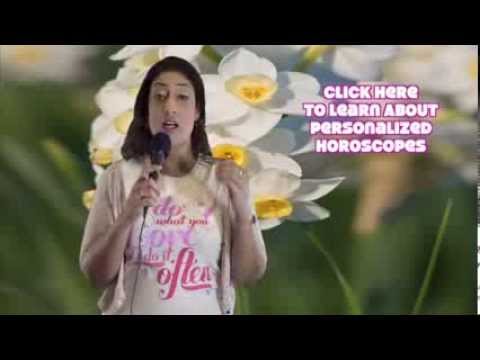 After the intro, you can to jump ahead to watch the horoscope for your sign with the following time stamps: Aries: 5:17 Taurus: 6:10 Gemini: 7:44 Cancer: 10:05 Leo: 11:36 Virgo: 13:56 Libra: 16:09 Scorpio: 17:29 Sagittarius: 19:57 Capricorn: 22:25 Aquarius: 23:58 Pisces: 25:41
Weekly Astrology Horoscopes March 3-9, 2014
Written by Symbolic Living (updated on Mondays)
Also read the New Moon in Pisces Horoscope
Be sure to read your Sun Sign, Moon Sign and your Ascendant for a more holistic picture.
Aries: Your ruling planet, Mars, is now starting a retrograde phase until late May, 2014. You will notice that your drive and willpower will take on a more internalized approach. There will be a fiery, energetic shift within that makes you feel inspired about you and your life. The competition is only within yourself. You will start to own, with greater clarity, that your quest in life and your creative energy are driving forces that come from a much deeper place within yourself. All of this is motivated by your desire to find greater truth about who you are. When relating to others from an inspired place you find greater balance in life. You'll notice over the week that you will think more frequently about what inspires you to work on yourself so you can have a brighter future. Other people who have tread the path before and done the work that inspires you are good role models to pay attention to now. It's a great time to exercise to build up your internal reserves of energy. It's not about the superficialities of a beach body, it's about harnessing your core energy that brings the greatest, most meaningful shifts now.
Taurus: If you're in a relationship, it's a good time to talk with your partner about how you balance your finances so you can have a good understanding of where each of you are coming from. In the material world, climbing the mountain of a meaningful life takes work, patience and effort. Venus, your ruling planet, will be moving into Aquarius this week bringing an all new energy to your goals. Your career and material life-matters start to focus more on manifesting a greater vision for the future. You'll also be able to realize, and thus share, how blessed you are in an important area of life. Writers and journalists will feel renewal in their efforts, and doing the work to impact the bigger picture will feel more pronounced. The new moon last weekend kickstarts you to identifying what others are doing that reflects the type of energy you want to bring into the world from a compassionate standpoint. Feeling abundant gives you the right state of mind to positively impact the goals you set this week.
Gemini: Lots of interesting ideas will arise this week for you that are philosophical and futuristic. In order to create a life that is worthwhile and feels like it is meaningful, you would do well to take a look at what gives you a boost of energy and makes you feel invigorated. Playing strategic games on your own, or with others are a great way to stimulate inventive ideas. Games like chess, that require you to think a few moves in advance, will give you good practice in improving that quality of planning within yourself, while also having fun. It will also put you in a space where you are in a type of thinking mode that is not rushed. Having time to sit back and think and have conversations is really good for your state of mind now. Your relationship to others improves when you are easygoing and open to philosophically inclined conversations. This week is also a good time to sit down and organize your debt plan. Looking at the fine details helps you plan a way forward that is grounded and realistic.
Cancer: After such a long time in retrograde in your sign, Jupiter is going to start heading in direct motion. This is great news. Well, having Jupiter in your sign in the first place is great anyway, but now that he's going direct, you'll start to feel more comfortable expressing your personality with an air of abundance. Not ego; but abundance. All that you have realized the past few months about yourself, and all that gratitude for being who you are and knowing yourself with greater wisdom, makes you glow with a greater air of truth. Now, as we move forward you can share who you have become with greater confidence, knowing that you are an honest person with a lot to offer. You've been doing the work to get to know yourself more honestly and you deserve the best. It is a time of giving as a statement to the universe that you are overflowing with the intention of serving life. It's such a good time for you to start whatever your heart believes is worth your attention.
Click here to read the rest of the horoscopes: Leo, Virgo, Libra, Scorpio, Sagittarius, Capricorn, Aquarius, Pisces