Weekly Capricorn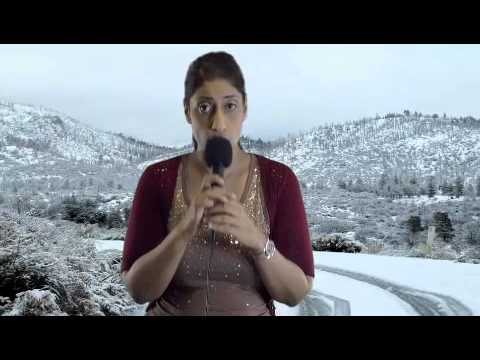 *New Moon in Sagittarius December 2, 2013
Weekly Astrology Horoscope written by Symbolic Living are now posted on Mondays each week.
Weekly Astrology Horoscopes December 9-15, 2013
Be sure to read your Sun Sign, Moon Sign and Ascendant sign for a more holistic picture.
...Click here to read the rest of these horoscopes: Libra, Scorpio, Sagittarius, Capricorn, Aquarius, Pisces
Aries: Even though it is holiday season and many people are getting together, for you especially, you're going to have a few surprises. Visitors may show up unannounced or you may get a last minute notice that forces you to rebalance your life. At times you may feel overwhelmed, but take it all in stride and enjoy what is brought into your life. For some of you you've already gotten the surprise notice and now you have to ensure you get your house in order. Try not to spend too much to make things just right. Also, make sure you don't put more than you can handle on credit. Whatever you're offered, stay on budget. The due date will arrive eventually so make smart choices. Spend personal time with people this week and you'll feel energized
Taurus: You may be feeling the pressure of getting a lot done. Getting yourself organized and planning your time is really essential now. Make lots of notes so you don't forget. Keep your daily planner on hand. Try not to wait to the last minute to get your shopping done. Remember that the holidays is more about the love you share than the price tag on the gifts you give. Meaningful gifts that you know people will love because you put a lot of thought into them will be well received. The message you get across that comes from the heart is the most important thing. Also, take care of your nose, throat and ears. Colds settle in easily when you're among crowds of shoppers. A hat and scarf may be your best friend before the holidays.
Gemini: With your ruler now in the early part of Sagittarius and Jupiter in your second house you would do well to focus on what you're grateful for. Positive affirmations that reaffirm how blessed you really are matter now. Money matters are important for you too, so focus on maintaining a sense of self-assurance that you have enough. The risk now is that you may feel so abundant that you are willing to spend on frivolous things that really don't matter. Be careful, having too much confidence in your wallet can cause you to forget that savings are important. You never know when something around the house suddenly needs to be fixed and digs into your financial reserves. Stay positive about your money, but also stay smart. Spontaneous laughter will bring your energy into balance, so don't be afraid to let loose and have a fit of the giggles that leave your abs sore. Good conversations will bring you surprising insights.
Cancer: You may be drawn to lavish and luxurious items to make you feel good about yourself. Well, that can sometimes help, but don't let your identity get wrapped up in externalities. Instead, now you will find feelings of warmth and comfort by sharing from the heart with those around you. Focusing on good friendships and positive relationships, romantic or otherwise, builds up your confidence. The beauty you see in others is actually also inside yourself, which is why you feel good to acknowledge other's inherent charming goodness. It's a good time to put some elbow grease into making your home feel more alive and balanced. Planning with the big picture in mind can be overwhelming. Your mind finds a sense of ease when you focus on the step by step approach instead of globalizing everything into one big task.
Leo: You'll love to talk and listen this week, but surprises can make you feel nervous. If a surprise does show up, keep talking. You'll find getting your thoughts out there helps you find your balance. Responsibilities and home bills can certainly be a drag if you let them be, but if you look at taking your responsibilities seriously so you can have a brighter future you'll find you can make instinctive choices that free up your spirit. Talk about the fun stuff, and the big stuff like vacations and trips to exotic locales to keep your energy moving in a positive and inspired direction. Hot, sunny spots filling your daydream time will do you well and warm you up inside.
Virgo: Spontaneous conversations, especially those that hit close to home, could give you insight that helps you feel more self-empowered. You have an emphasis on finding strength and inner balance when you can be self-reliant and stable. Your money matters will be in focus, so like many, don't let the holidays burn a hole in your pocket. Someone may even ask you to put your money where your mouth is and take on a bet. You may have a powerful urge to give in and take the bait, but you'd do better to use your brain and think it out first logically. Your competitive side may overpower your logic for a moment but you can get it back. Take a breather and regroup your sense of self-empowerment. Use your inner strength to overcome the temptations and knee-jerk reactions so you can have stronger balance.