WebTV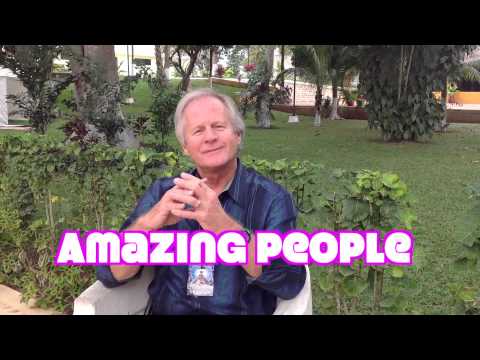 Online show 2011-2013
Celebrating astrology's biggest stars and
"New Age Pioneers"
Welcome to my WebTV online show! I feel so blessed to have met many amazing people in my life, people who inspire me with their ideas about spirituality, astrology, and art. I thought it would be fun to introduce you to some of them.
Some of these people I know. They are my friends. Others we will get to know together. All of these people are doing amazing things that inspire me to share their work.
I wanted to create a WebTV online show, with a new Episode available online about twice a month. What was harder to come by was the right name for the show. The first 2 episodes reflect these questions!
After a long deliberation, I have decided on the name "Nadiya Shah Productions." I thought this name would allow me the Aquarian freedom to change the show as we go along, switching from talk show format to live events and locations, whatever I think is cool and interesting. Anything that encapsulates areas of astrology, spirituality, and art is up for grabs.
Just like my horoscopes, the tone will always be positive and empowering. I hope to introduce you to some awesome people, to celebrate their contribution to the world, and provide an online source of inspiration and thought. If you have any ideas of the types of themes you would like discussed in the show, or you are in the Toronto Area and would like to be featured on the show, please drop me a line using the contact form. It would be lovely to hear from you!
I hope you will be here to watch the show grow and that you experience growth in your own life as a result of what is shared.
Enjoy!
*Nadiya
Season 3
S3 Ep1 – Premiere - DejaVu KPop Cafe in Merida Mexico
S3 Ep2 - Steve Bhaerman, Swami Beyondananda, Author "Spontaneous Evolution"
S3 Ep3 - Sacred Mexico Ancient Maya : The New Age
S3 Ep4 - Art of Merida
S3 Ep 5 - Foster Gamble – Thrive the Movie
S3 Ep 6 - Larisa Maira, Youtube Astrologer thelarisamaira
S3 Ep 7 - Nick Dagan Best, Author "UranUSA"
S3 Ep 8 - Maria Kay Simms, Astrologer, Author and Artist
S3 Ep 9 - Mayan Astrology with Bruce Scofield and Barry C. Orr
S3 Ep 10 - Michael Lutin, Renown Astrologer, "Vanity Fair" is back!
S3 Ep 11 - Chris Brennan, Author "Hellenistic Astrology: The Study of Fate"
S3 Ep 12 - Benjamin Dykes, Author, Traditional Astrologer and Translator
S3 Ep 13 - David Cochrane, Youtube Astrologer
S3 Ep 14 - Adrian Ross Duncan, Astrologer and Author, "The Astrology of Transformation and Empowerment"
S3 Ep 15 - Eric Pride, Astrological Magick
S3 Ep 16 - Heather Roan Robbins, Astrologer
S3 Ep 17 - Joni Patry, Vedic Astrologer
S3 Ep 18 - Luis Michel Fox Elizondo, Astrologer and Author, "Pancho Villa: El GemTauro del Norte"
S3 Ep 19 - Monica Escalante, Mexican Astrologer and Author
S3 Ep 20  - Samuel F. Reynolds, Astrologer "Ebony Magazine" is back!
S3 Ep 21 - Winai Ouyportprasert, Uranian Astrologer
Season 2
S2 EP1, Julie Simmons, Author, "Earned Wisdom"
S2 EP2, Brian Walsh, Author "The Secret Commonwealth and The Fairy Belief Complex"
S2 EP3, Brendan Myers, Author "Circles of Meaning Labyrinths of Fear"
S2 EP4, Alison Price, Children's Astrologer
S2 EP5, Parul Pandya, Author "House of Provocation"
S2 EP6, Toronto Tarot Conference 2012
S2 EP7, Carolyn Winter, Holographic Coach, Resonance Repatterning
S2 EP8, Christina Becker, Jung, Astrology and The Shadow
S2 EP9, My UAC (United Astrology Conference) 2012
S2 EP10, Christopher Renstrom, Astrologer, rulingplanets.com
S2 EP11, David Palmer, RealityTV Star, Astrologer, DJ
S2 EP12, Tarot of the Boroughs, George Courtney, Co-Creator
S2 EP13, Tim Bost, Financial Astrologer, Financial Cycles Weekly
S2 EP 14, Corrine Kenner, Author, "Tarot and Astrology"
S2 EP 15, Mark Wolz, Yoga and Astrology
S2 EP 16, Michael Lutin, Renowned Astrologer, Vanity Fair magazine
S2 EP 17, Joyce Levine, Astrologer, Author
S2 Ep 18, Alan Oken, Astrologer and Author
S2 Ep 19, Karen Hamaker-Zondag, Prolific Author, Jungian Astrologer
S2 Ep 20, Richard Tarnas, Author, "Cosmos and Psyche"
S2 Ep 21, Ray Merriman, Financial Astrologer
S2 Ep 22, AT Mann, Author, "The Sacred Language of Trees"
S2 Ep 23, Rick Levine, Renowned Astrology Expert and Horoscope Writer
S2 Ep 24, Ashima Suri, Creative Director, Limitless Productions
S2 Ep 25, Susan Miller, Goddess of AstrologyZone.com
S2 Ep 26, Lynn Bell, Astrologer & Author, Cycles of Light: Exploring The Mysteries of Solar Returns
S2 Ep 27, Kim Rogers-Gallagher, Astrologer & Author, Astrology For The Light
S2 Ep 28, Geoffrey Cornelius, Author, The Moment of Astrology
S2 Ep 29, Maggie Hyde, Author, Jung and Astrology
S2 Ep 30, Deborah Houlding, Traditional Astrologer Skyscript.co.uk
S2 Ep 31, Dorian Gieseler Greenbaum, Astrologer & Academic, ClassicalAstrology.org
S2 Ep 32, Steven Forrest is Back! Evolutionary Astrology Apprenticeship
S2 Ep 33, Kelly Surtees, Author – Saturn in Scorpio
S2 Ep 34, Julie Simmons Astrologer & Author Astrology's Twelve Great Myths
S2 Ep 35, Astrology as an Act of Resistance
S2 Ep 36, Samuel Reynolds, Astrologer Ebony Magazine
S2 Ep 37, Susie Cox – Astrologer and Author -Susie's Sun Signs
S2 Ep 38, Maurice Fernandez, Evolutionary Astrologer & Teacher
S2, Ep39, Joan Ann Evelyn, Astrologer, President Canadian Association of Astrological Education
S2 Ep40, Richard Smoot, Client Centered Astrology
S2 Ep41, Agapi Stasinopoulos – Unbinding The Heart
S2 Ep 42, Com Mirza, Author – The Ambition Test
S2 Ep 43, Mastin Kipp, TheDailyLove.com
S2 Ep 44, Gwen Elliot, Creator/Host of 'Start Something Big!'
Season 1
Episode 1- Helen Anne Bolger, Co- Author of "The Universe: Our Guiding Light"
Episode 2- Jesse Strong, Tarot Reader and Playwright
Episode 3- Julie Simmons, Astrologer and Author
Episode 4- Robin Armstrong, Astrologer, Author, Teacher, and Musician
Episode 5- Michael Decorte, Founder of Jock Yoga
*Episode 6- Steven Forrest, Evolutionary Astrology Pioneer
Episode 7- My Beautiful Bath, U.K.
Episode 8- Temple Debod, Madrid Spain
Episode 9- Salvador Dali, Dali Museum in Figueres, Spain
Episode 10- Ireland, Newgrange, Knowth and Dublin
Episode 11- Patrick Curry, Author "Ecological Ethics"
Episode 12- Suzanne Corbie, Sacred Sites of Kent, UK
Episode 13- Chrissy Philp, Bath Astrologers Forum
Episode 14- Paul Philp, Artist and Ceramist
Episode 15- John Wadsworth, Glastonbury UK
Episode 16- Franco Minatel, Astrologer, Divination, Musician
Episode 17- Ali, Psychic at Guiding Angels, Herne Bay, UK
Episode 18- Alan Annand, Vedic Astrologer and Mystery Author of "Scorpio Rising"
Episode 19- Donna Van Toen, Astrologer, Author and SOTA Conference Organizer
Episode 20- Kelly Surtees, Astrologer and Writer
Episode 21- Nick Dagan Best, Astrologer and Author, "What's Up Uranus"
Episode 22 – Amy Taylor, Tea Reader, "The Art of Tea and Tasseomancy"
Episode 23- Baris Ilhan, Astrologer and Astrological Historian
Episode 24- Peter Burns, Astrologer, Palmist and Author, "The Palmistry Textbook"
Episode 25- Robert Corre, Astrologer
Episode 26- Danish Ahmed, Author, Speaker and Creator of "The Love Movie"
Episode 27- Season 1 Finale at SOTA 2011
Nadiya Shah Productions Credits:
Nadiya Shah, Producer, Host, Theme Song Composition
Ryan Kelson, Graphic Design
Nigel Harry, NSP Title Animation
Thank you for watching!