Season 2 Episode 31 Dorian Gieseler Greenbaum, Astrologer & Academic ClassicalAstrology.org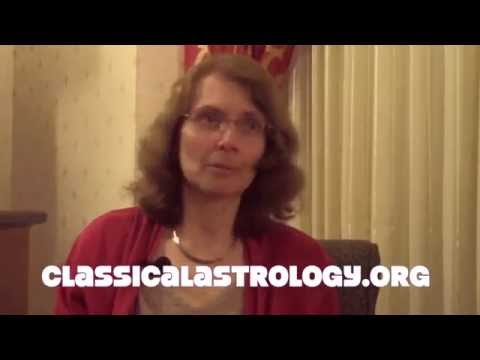 Watch other episodes of Seasons 1 and 2.

Dorian Gieseler Greenbaum, Astrologer & Academic, ClassicalAstrology.org
Dorian Gieseler Greenbaum received her PhD from the Warburg Institute, University of London, in 2009 with a dissertation entitled The Daimon in Hellenistic Astrology: Origins and Influence. She researches ancient, medieval and Renaissance astrology. Books include a translation, Late Classical Astrology: Paulus Alexandrinus and Olympiodorus, with the Scholia of Later Commentators (2001); and Temperament: Astrology's Forgotten Key (2005). She has translated and edited works by and about Kepler on astrology. She writes for both the academic and astrology communities.
A Very Special Thank you to Dorian Greenbaum
for sharing her love of our history and traditions,
and her valuable contributions to the field of astrology.
Visit her website:
http://www.classicalastrology.org/