*Personalized Horoscope
Thank you for your interest in my interpretation of your stars. The idea for these videos came from the messages friends and fans of my work, like you, send me. I'm excited to be able to offer it to you now.
Please read and review this page carefully. It should answer your questions and give you a good idea of what to expect when you order your own personalized video or audio horoscope.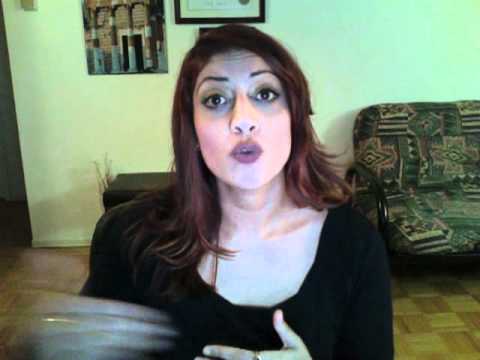 Personalized video and audio horoscopes will offer you your own unique forecast in a format similar to the year ahead and month ahead horoscopes I have produced for the last few years, but personally catered specifically to you.
With Personalized video, you receive a 9-10 minute audio or video recording specifically based on the time, date, and place of birth you provide. If you don't know your time of birth, that's OK. I can still create a video especially for you, but it is ideal for you to provide your birth time.
The horoscope is especially for you and no one else. The video looks just like you see in the video example online and on this page; it's me, looking into the camera, telling you the major trends you can watch out for in the coming 12 months. Over the course of your personal 9-10 minute video, I will touch on themes that encapsulate you over this lifetime and themes you can look out for in the immediate future.
Just like the horoscope videos you are already used to, the tone is always in line with my interpretative philosophy. Always empowering, encouraging, and with tools you can use to make the coming period your best ever in that area of life. My primary interpretation method focuses on your soul's journey and your perceptions. Please have another view at my youtube videos. They will give you a good idea of what to expect. This is a very short reading of one or two important trends in your unique astrology chart, with some advice on how to make the best use of the major cycle or cycles happening for you. It is an overall summary of how to best use the coming period.
What to expect when you place your order:
As soon as you confirm your order using the Paypal button at the bottom of this page, you will be automatically directed to a form in which I ask you some basic questions regarding your birth data, the focus of the reading, and the format you prefer. If you have a specific area of concern, you can mention that in an area on the form so that your horoscope focuses specifically on your question. Please do keep in mind, if you have very specific questions, it is a short reading and can cover 2-3 questions.
Please take your time and complete the form the best you can.
Once you click submit you'll be directed to a "Successful Submission" page. This tells you I have received your completed form. The next time you hear from me will be by email when your personalized horoscope is ready.
Each reading is completed only by me, Nadiya Shah.
Please allow up to 30 days to receive your Personalized Horoscope
The current estimated delivery time is 30 days from the date I receive your completed form.
What to expect when choosing your options:
There are 2 main options for the type of horoscope you get. The first involves choosing the focus of your unique video horoscope. The second involves choosing the format your video is delivered. Please keep your preferences in mind for the form you will complete.
Choose your focus:
There are several types of readings you can choose.
Love focus
This reading is good if you want to consider some of your love prospects over the coming 12 months. Over the course of the video, I will look at what your emotional and love needs are throughout your life, and also speak to trends that are approaching over the coming year.
Relationship focus
If you are in an established relationship and would like insights into your relationship patterns, what you are meant to learn from each other, and how the relationship will evolve, this reading is the right choice. I will require your birth data and the birth information of your partner.
Money and Career Focus
Looks at the coming 12 months for the opportunities indicated uniquely for you in the sky. Also, best strategies to keep in mind throughout your life are also discussed.
Year Ahead Focus
This type of reading takes a general consideration of your chart and upcoming trends. The focus can be specifically for the coming 12 months or from birthday to birthday.
Health Focus
This forecast gives you strategies to improve your health and examines some of the opportunities that may arise to take care of you.
Relocation Focus
Thinking of moving somewhere new? This is a good chart to get if you are considering a change of location. This chart is most ideal if you are switching coasts or countries. Less ideal if you are simply making a move 30 miles away. This is also a good chart to consider if you have already immigrated somewhere else and would like insights into how to make the most of your current location.
Format:
Personalized Horoscopes are currently available in Video format only. Upon completion you will be sent a private link to the file. From there, you can either watch your video online or download it for viewing on your computer or personal device.
If after reading this page you still have questions, please use the contact form to let us know. It will help us to expand this page.
Thank you again for your interest. I look forward to reading your chart!
Testimonials
Here is some anonymous feedback the Personalized Horoscopes have received. A very special Thank you for the trust placed in my interpretations and the generous feedback…
"Nadiya took a larger perspective approach to read my stars. She took me back a couple of years ago to when the changes began and how this is having a tremendous impact on my life right now and the effect it's going to have in 2013. I appreciated the broader perspective approach as I was able to tie everything in."
"(Nadiya is) so uplifting. I guess I'd pay for her positive take on things. It felt like we were having coffee together and she was talking to me. Very natural and approachable… She also explains things well… I feel Nadiya is a breath of fresh-air to the world of astrology. I love her daily reminder that it's going to be a great day!"
"I appreciated Nadiya's candid nature. I also appreciate that even when giving not so happy news, she has a way of delivering it in such a palatable manner that you can't help but receive it with the proper intent. I also liked the fast turn around in delivering the video scopes. I felt right from the beginning like I could trust her. I also really like how she tries to connect with you, by saying your name as if she's been a trusted friend for years. That is priceless for me."
"I really enjoyed the video, and I watched it many times to get a comprehensive understanding of what she was saying and so far she has been right. I have recommended her to all I know."
"It was spot on!"
"I t was all about me! I didn't have to think it was a general reading, as it was directed solely at me. Personalized. I paid attention more as it pertained to my life only."
"Nadiya went beyond the expected and provided details that one can't help but be looking forward to. This helps me keep a positive view towards tomorrow and I believe that what we think and feel matters regarding how our lives unfold."
"I liked that Nadiya had obviously put in the work to report back to me on my question."
"I enjoyed the positivity of it – I like how Nadiya's belief is that the universe is loving. I'm sure that it provides comfort to many people."
"Your reading touched my heart I cried and I still feel so much emotion well up in me …(I liked) your focus of intent that is loving, considerate, gentle, and helped to show me how to be that to myself…"
"I stumbled upon Ms. Shah on You Tube for a monthly horoscope reading for Leo's! I was immediately impressed with her commanding presence but more importantly, her positive perspective on Mercury Retrograde in Leo! I decided to order a personalized reading and I am SO happy that I did. She once again helped me gain a positive perspective on the next phase to come in my life. She made sure to answer my questions at great length, and also gave me some helpful tips to help me reach my goals and cherished dreams. I even found out some extra things coming up in the near future that has given me extra fuel to do the work I need to do to be prepared when the opportunities arrive! She is sensitive, insightful and I feel she genuinely cares about people and helping them to live life to their fullest potential!"
Order Your Personalized Horoscope Forecast.
Orders placed now will be completed on a first come, first serve basis. Please allow up to 30 days to receive your completed Personalized Horoscope.
30 Day regular order – Personalized Horoscope by Nadiya Shah
$125.95
7 day RUSH order – Personalized Horoscope by Nadiya Shah
$275.95
Important Note: At the present time, Personalized Horoscopes are available only in Video format. Currently, Youtube will Not be used, instead you will be sent an unlisted link to a private file sharing site. From there, you can watch your video online or download the file to your computer or personal device.

*USD = US Funds